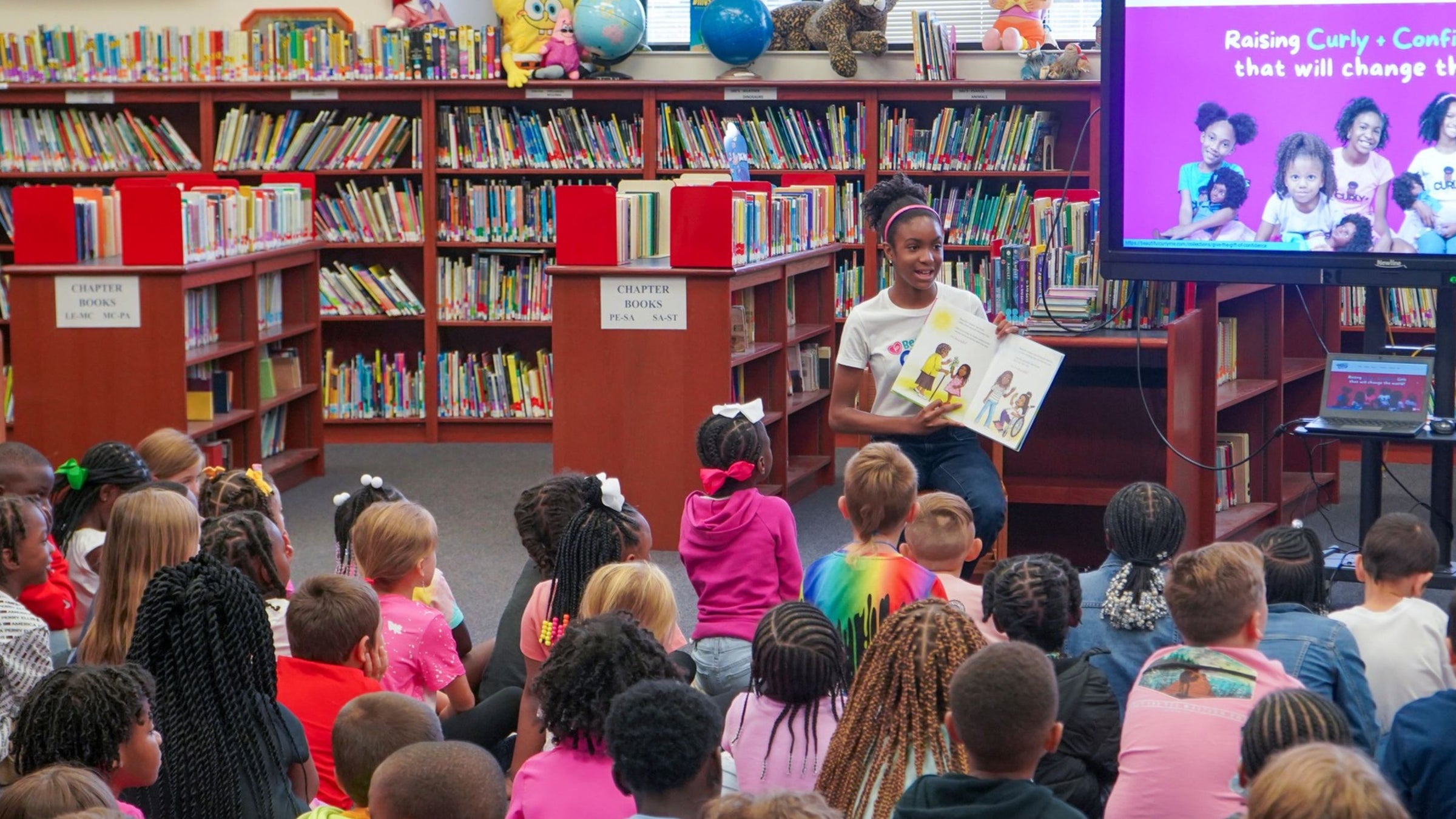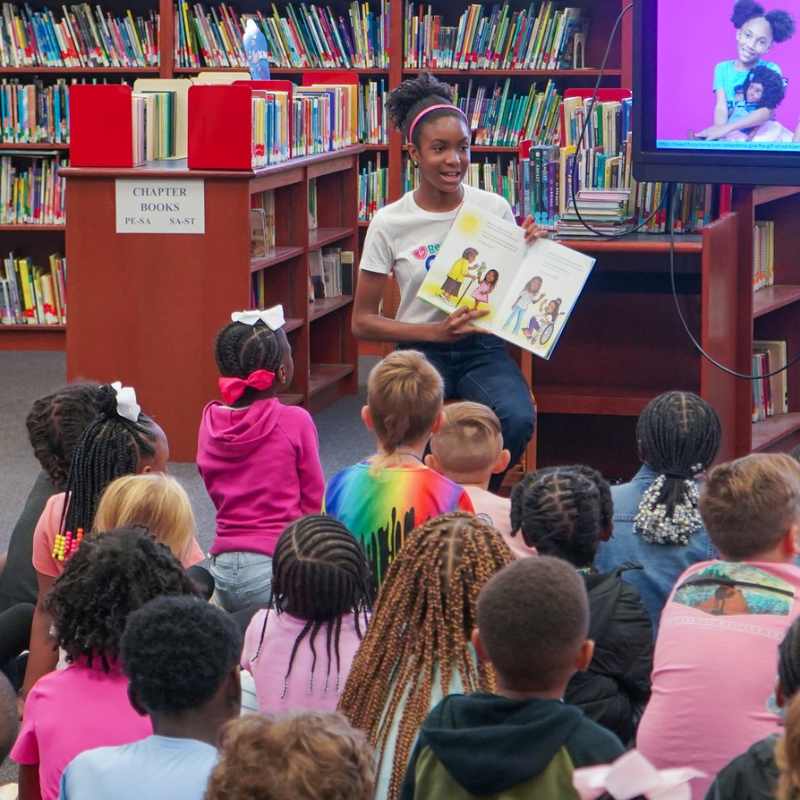 Inspire the
Next Generation of Leaders
For Educators | Empowering Resources for Literacy, Social Emotional Learning and STEAM in Schools
 At Beautiful Curly Me, we believe in the power of education to inspire and empower children. We are passionate about partnering with schools and educators to provide unique and engaging resources that support literacy, social emotional development and STEAM (Science, Technology, Engineering, Arts, and Mathematics) learning for students in preschools and elementary schools.
Our Offerings: Dolls, Empowering Books, Puzzles and Workshops
We offer a diverse range of educational resources designed to spark curiosity and foster a love of learning in young minds. Our products are available in bulk for purchase for your classrooms and schools right here on our website.
Products:
Dolls: Our line of inclusive dolls encourages children to celebrate their uniqueness and embrace their individuality. Each doll is designed to promote self-esteem, self-expression, and cultural appreciation.
Empowering Books: Our collection of children's books features strong, resilient characters that inspire confidence and self-belief. These engaging stories teach valuable life lessons while reinforcing key social emotional skills. Teacher Guides available for free with purchase.
Puzzles: Our educational puzzles help children develop problem-solving skills and critical thinking while introducing them to various STEAM concepts. Each puzzle is carefully crafted to be both fun and challenging, ensuring that young minds stay engaged and eager to learn.
Workshops:
Live interactive workshops led by our young CEO, Author and Speaker - Zoe Oli. Topics include:
Entrepreneurship: Zoe shares her entrepreneurial journey along with practical tips for children/youth wanting to start their own business. Motivational and Inspirational. 
 Literacy: Storytime/Book Reading, Publishing your first book and Q&A.
 SEL: Self-esteem and confidence building tips. 
         Workshops can be customizable to your specific needs: Book Here
Partner with Beautiful Curly Me: Benefits for Your School
By partnering with Beautiful Curly Me, your school will receive access to our expertly curated selection of resources, as well as:
Partnership with Zoe, our 11-year-old CEO, author and speaker who presents workshops and inspirational talks to students.
Exclusive discounts on bulk orders for classrooms and libraries
Customizable lesson plans and activities designed to support literacy, social emotional development and STEAM learning
Teacher training workshops and webinars to help you effectively integrate our resources into your curriculum
On-going support from our team.
Ready to Empower Your Students? 
Bring Beautiful Curly Me's resources into your elementary school classrooms and inspire your students to reach their full potential. 
Contact us via the form below and a member of our team will be in touch to discuss your school's needs and how we can best support you.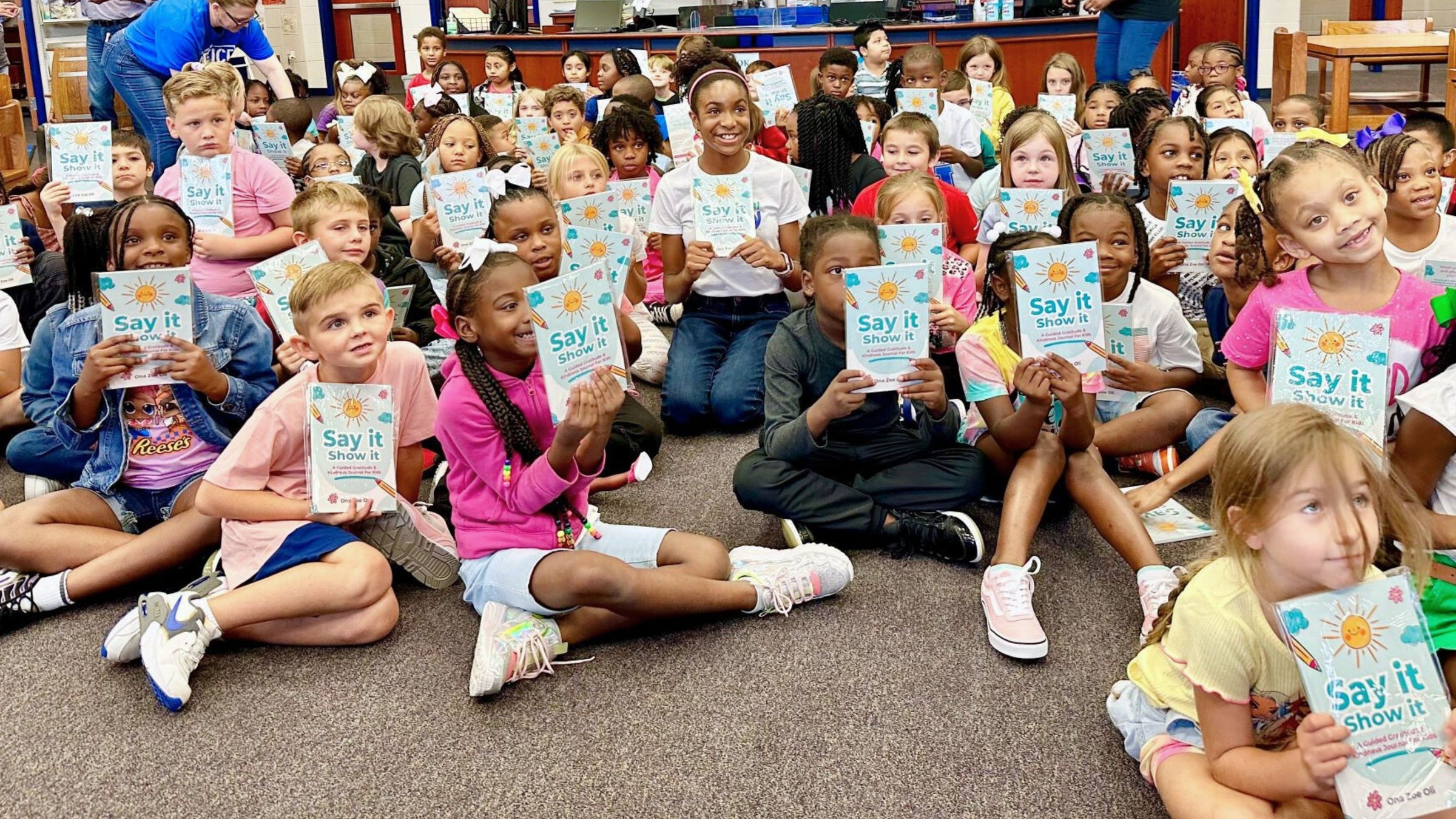 Bring Zoe and Beautiful Curly Me to your classrooms