Press Features
We love working with journalists, bloggers, and influencers to share Zoe's amazing CEO story and passion to inspire and empower girls. If you would like to feature Zoe or our brand, please send an email to press@beautifulcurlyme.com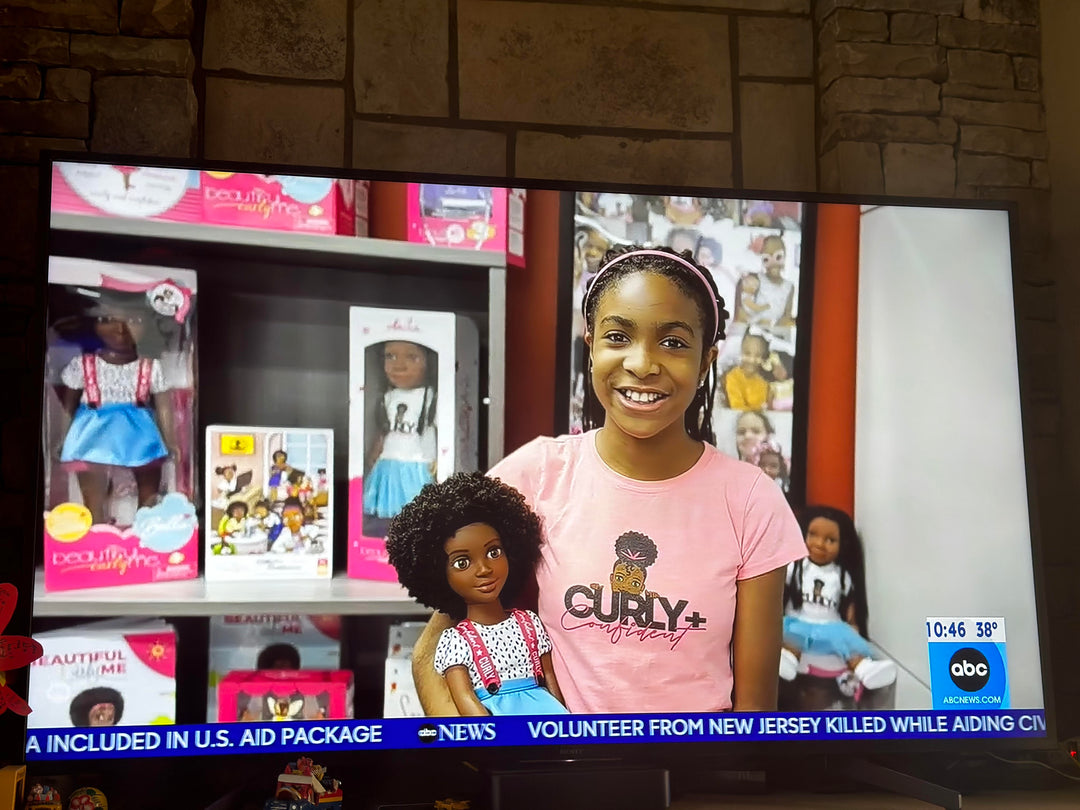 Northside Neighbor -- 11-year-old Sandy Springs CEO empowers young girls through dolls
Good Day Atlanta-- Atlanta 10-Year-Old Giving Away 1,000 Dolls During The Holidays
People -- 9-Year-Old CEO Empowering Black Girls to Embrace Their Hair Through Line of Dolls with Curls
Fox 5 - Primetime Segment - Two dolls and a 10-year-old girl are on a mission to empower young black girls everywhere.
The Kelly Clarkson Show 
Beautiful Curly Me interview on The Kelly Clarkson Show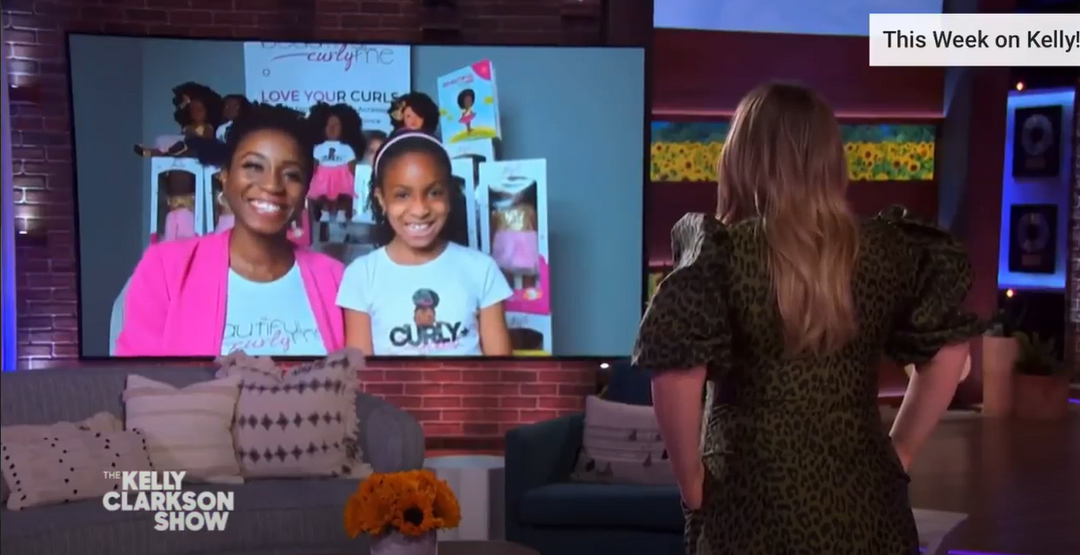 Black Enterprise- This 8-year old CEO is Empowering Black Girls with her Line of Dolls, Accessories, and Books
Black Enterprise - 10 year old girl gives away 1000 dolls this holiday season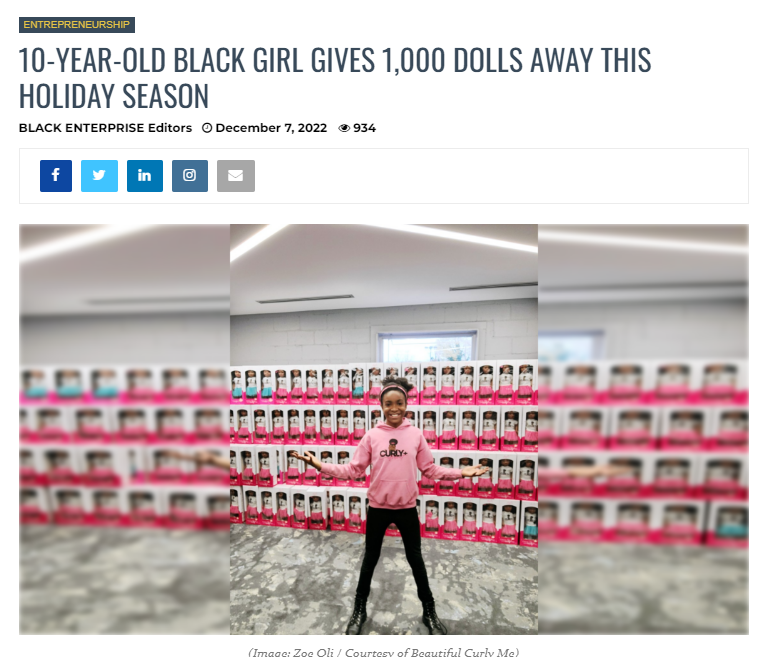 Live Interview with Sheryl Sandberg - Instagram Live Interview with Sheryl Sandberg, COO of Meta in December 2021
Atlanta Journal Constitution This 11-year-old girl builds her company and hopes for Black Girls
Good Morning America-  4 Black Female Business Owners share success stories
Roland Martin Unfiltered - Representation Matters: Beautiful Curly Me Inspires & Encourages Young Girls To Love Who They Are
Yahoo! News - 9-year old CEO Empowering Black Girls to Embrace Their Hair Through Line of Dolls with Curls
New York Live on NBC - Zoe Oli, CEO Of Beautiful Curly Me shares her story with Ashley Bellman.
Atlanta Parent - 4 Awesome Atlanta Kid Entrepreneurs
CBS46 -- Kidpreneur uses haircare business to sell masks for a good cause
Windy City Live - Beautiful Curly Me on Chicago's #1 Daytime Show
Afro Tech - Get to Know the 8-Year-Old She-EO Encouraging Black Girls to Be 'Curly & Confident'
Atlanta Journal Constitution -- 8-year-old Atlanta girl creates products to inspire, motivate Black children
ABC7NY Eyewitness News -- 9-year-old CEO aims to inspire Black girls to embrace their hair
Black Business -- This 8-Year Old CEO is Empowering Black Girls With Her Line of Dolls, Accessories and Books
Because of Them We Can -- 9-year-old CEO on Mission to Inspire Black Girls to Love Their Hair through Dolls & Hair Care Products
MadameNoire -- This 8-Year-Old Motivated Her Mom To Go Natural Now She's Inspiring Other Kids With Her Doll Line
Listen Notes -- Zoe Oli: The Creative Young Girl Boss Behind Beautiful Curly Me
Mayvenn -- 8-year-old Founder Inspires Self-Confidence through Dolls and Hair Care Accessories 
MSN -- 'All Good': 9-year-old CEO aims to inspire
The Community Voice -- Black Girls Rock, 8-year Old CEO Empowers Other Young Black Girls