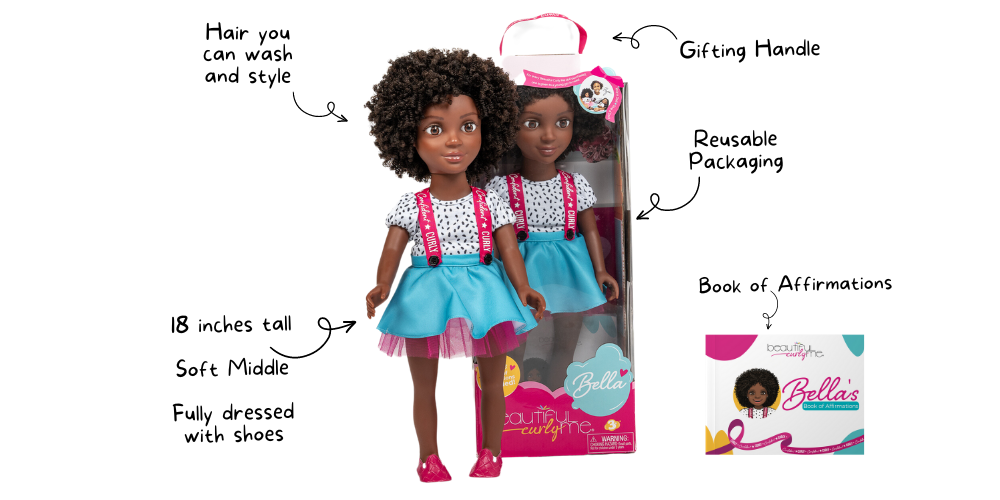 THIS DOLL MAKES A DIFFERENCE
At Beautiful Curly Me, we understand the significance of empowering girls to love themselves as they are and amplifying representation and diversity within our communities. For every doll you purchase, we donate one to an underserved child through various shelters and foster care organizations.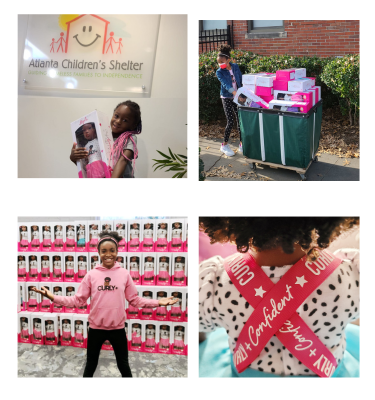 Representation Matters
After facing self-esteem challenges at 6 years old, Our CEO Zoe did not want any other girl to feel the way she did, so she created Beautiful Curly Me, a brand that empowers girls to be confident in who they are.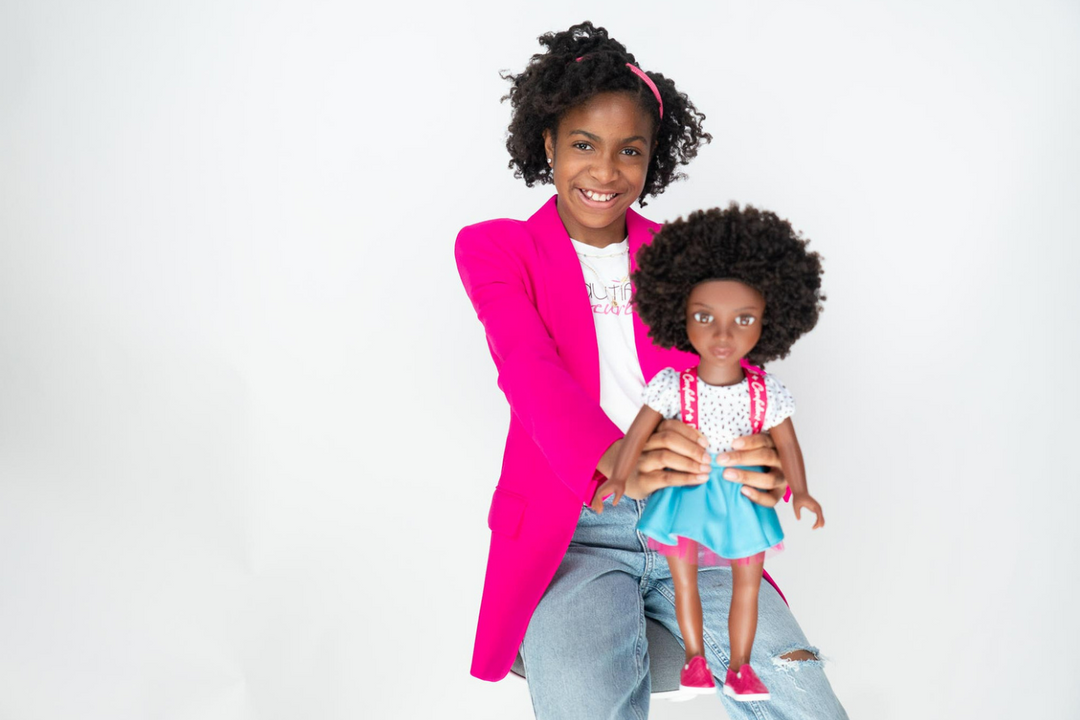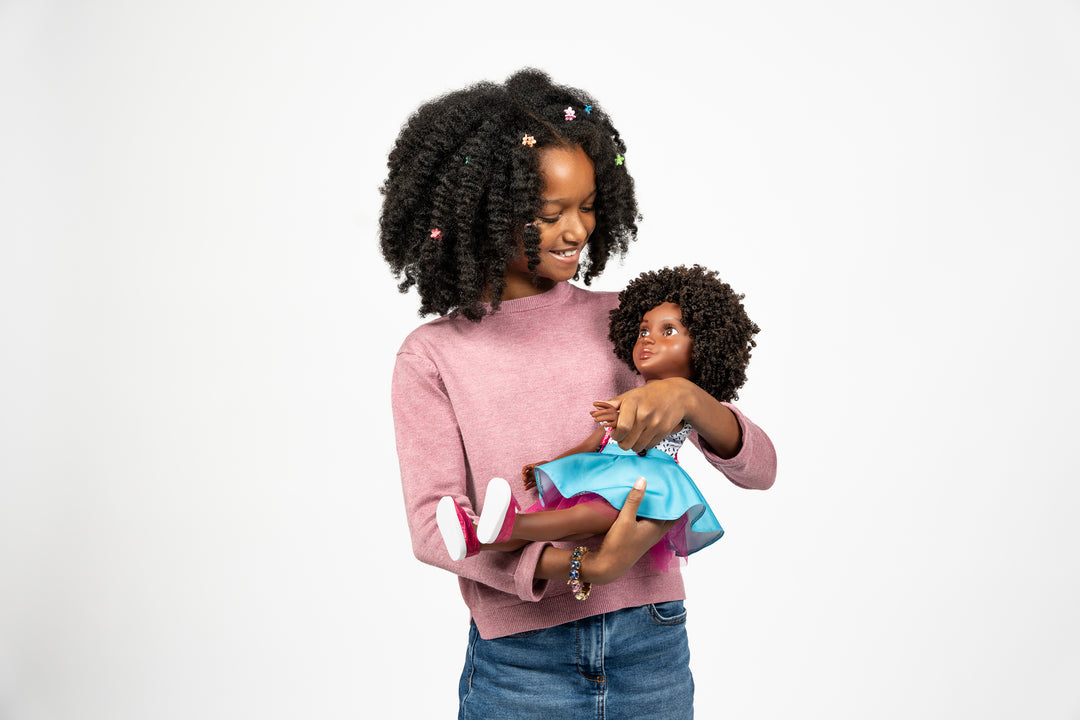 Her new best friend
Give her a doll with hair like hers to inspire her to love her beautiful curly hair. Teach young girls to love the skin they are in.
Build her Self-Esteem and Confidence.
Give her a doll she can see herself in and feel beautiful. Give her a doll that reflects the beauty of our differences to teach love and inclusivity.